Virginia Regional Transit
Serving Culpeper, Warrenton, Front Royal and Foothills Express

Weekdays: 7:30am – 7:30pm
Weekend: 9:30am-5:30pm
Fares: $0.50 each way.  Children 6 years of age and under, when accompanied by an adult, rides for free.
SERVICE UPDATE******
Monday January 14th, 2019.

CENTRAL REGION

Due to inclement weather and hazardous road conditions, all morning routes have been cancelled.  Transit service will begin after 12pm (noon) Monday.

Specific Route Start times are as follows:
All Demand Response by reservation 12 pm
Circuit Rider 12pm
Culpeper Trolley system 12:20pm
Orange / Gordonsville Commuter 12pm
Orange / Culpeper Connector 1pm
Orange Trolley "TOOT" 12:30pm
Front Royal Trolley 1pm
Warren County Corridor Connector 3pm
Smoking, profanity, eating and drinking of food in open containers are prohibited on buses.
NO animals, except service animals, permitted on buses.
NO standing in front of white or yellow line or in the stairwells.
Shirts and shoes are required for all passengers.
Drivers reserve the right to refuse service to anyone not observing regulations or whose behavior is hazardous to passengers or vehicular safety.
Carry-on items are limited to what passengers can bring and take off the bus by themselves in one trip.
When using cell phones, please be considerate.  Speak quietly when conversing with other passengers or when using a cell phone.
Headphones are required for portable music and gaming devices.
Seat belts are available for your safety.
Weekdays: 7:00am – 4:20pm
Saturday: 7:00am-5:40pm
Fares: $0.50 each way.  Children 6 years of age and under, when accompanied by an adult, rides for free.
Meet Your Transit Manager!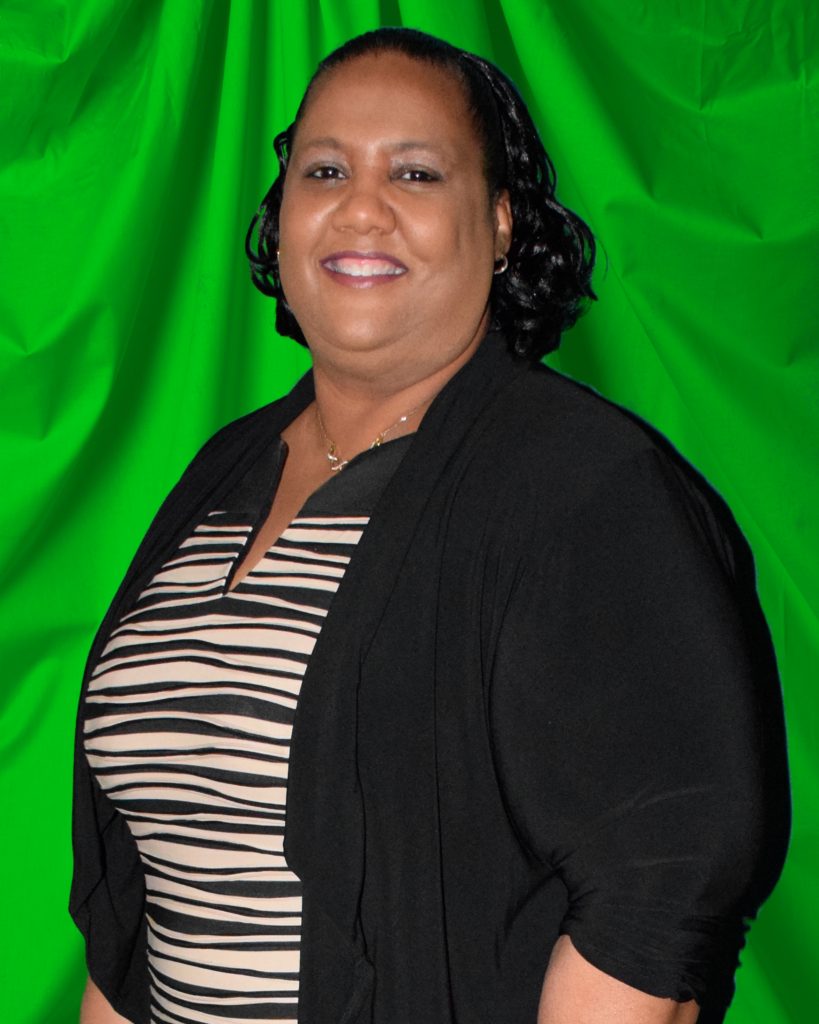 Angela has been with VRT for 17 years.  She has bachelor's degree in business administration, healthcare management and a Master's degree in Education. One of Angela's first love is singing.  She's on a praise and worship team and also sing in a mass choir.  Angela is associated with Cornerstone Ministry and hold the position of financial officer.  Angela is also affiliated with The Church without walls holding a position of event planner and an assistant to the minister.